You will find messages here about general topics, industry-specific applications and everything important dealing with careers. Be the first to find out all the news related to emtechnik.
Messages
We move closer together - despite of social distancing!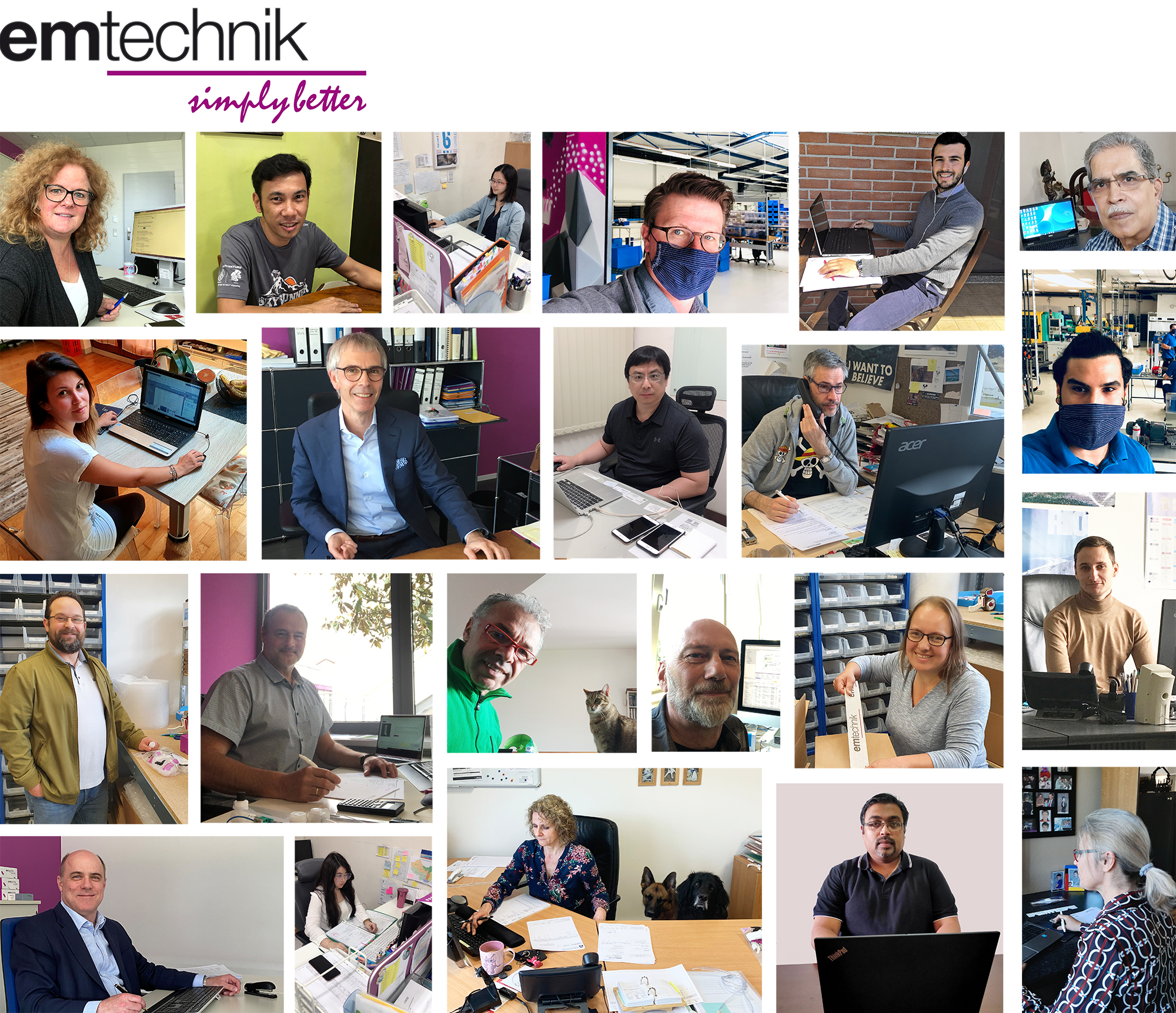 Although there are partly continents between us: Corona unites us all. We move closer together - not only in the picture but also in real life to give you the best service and support possible.
That's why we are still here for you: at our production facilities in Maxdorf, in the home office or from our private offices.
We implemented all hygienic and precaution measures to be able to continue to work in an safe environment and look foward to continue our cooperation or get in contact with you.
We wish you all the best! Stay safe!
Your emtechnik team
Back to overview