News
Electrical ball valve 6R
Would you like to know more about our new products? You will find all the important information about innovative products from emtechnik here.
Product news
Electrical ball valve 6R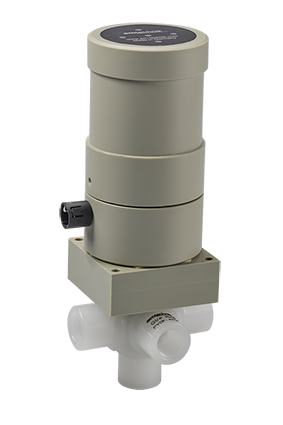 For our series 6R electrical ball valves, we now offer a visual position indicator in addition to electrical position feedback with BCD code. The SMD LEDs on the housing head used for the display are able to represent all ball variants and positions. The ball valve still has protection class IP65, even with the visual position indicator.
Back to overview